About AM Motors
A.M. MOTORS began operations in the year 15th July 2000 as the authorized dealership for sales and service of Maruti cars. Apart from sales and service of Maruti cars, A.M. MOTORS also facilitates exchange of used-cars and sale of Maruti-certified used-cars through their TRUE VALUE division.
A.M MOTORS offers a wide range of value-added products to its customers to provide a complete solution to their needs. These include Insurance, Maruti Finance, Maruti Genuine Accessories and Extended Warranty.
A.M MOTORS is operates in 6 districts of Kerala (Calicut, Malappuram, Palakkad Thrissur ,Kasargod and Kannur with 50 sales outlets, 14 service outlets , 2 Exclusive Body shops , 1 Maruti Driving School, 2 NEXA Showrooms & 1 Exclusive NEXA Service Centre.
The workshops of A.M. MOTORS are equipped with state-of-the art servicing and collision-repair equipment. A team of dedicated technicians trained at Maruti Suzuki India Limited are available to provide after-sales service of international standards.
Today, A.M. MOTORS® is a strong brand with presence in 6 districts in Kerala. A.M. MOTORS® is not only known for its volumes, but also for the high standards of customer satisfaction. Its workshops and sales network boast of top scores in quality parameters affecting customer experience year after year. The fact that A.M. MOTORS® is a PLATINUM dealer for 14 times in a row from 2009-10 to 2022-23 is testimony to its commitment to its valued customers.
A.M. MOTORS® holds the national record for selling 205 Altos on a single day on the second day of its launch. This has been published in 2014 edition of Limca Book of Records. This is acclaimed by pundits as an unparalleled feat unlikely to be replicated by anyone else.
Teamwork is the forte of A.M. MOTORS® . The leadership in the organization comprise of long serving visionaries with proven track record. It is this strength that makes A.M. MOTORS® always remains ahead of the curve.
MANAGEMENT
At A.M. MOTORS® , a sale is not something we pursue. It is something that happens to us when we are immersed in serving our customers. We believe that there are no results inside our walls. The result of our business is a delighted customer. While product or price advantage can be easily duplicated, a strong customer service culture cannot be copied. Each and every one of our customer is our brand ambassador. We intend to achieve this by exceeding their expectation, always
Team
At A.M. MOTORS® , we have set the benchmark in automobile sales and service underpinned by first class service standards. And the result is; A.M. MOTORS® is the No.1 Maruti Suzuki Dealer in India and the most preferred and trusted Maruti dealer.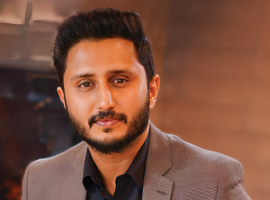 Mr. Nihas K.M.
CEO, A.M. MOTORS
Mr. Nihas K.M.
CEO, A.M. MOTORS
Mr. Nihas KM is a Civil Engineer by education and an entrepreneur by choice. Known for his passion for the business, he plunged headlong into it at a very young age and propelled A.M. MOTORS® to the position of pride it is in today. He is the winner of Young Entrepreneur Award from Maruti Suzuki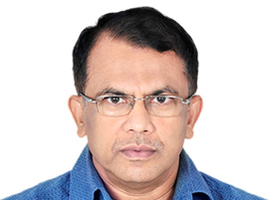 Mr. A Mohammed Iqbal
Managing Partner
Mr. A Mohammed Iqbal
MANAGING PARTNER
Mr. A Mohammed Iqbal is an alumnus of Aligarh Muslim University and has wide experience in automobile industry. He facilitated the foray of Maruti Suzuki into Malappuram district through establishing A.M. MOTORS® in the year 2000.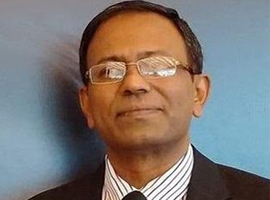 Mr. K. Rajendran
Chief General Manager
Mr. K. Rajendran
CHIEF GENERAL MANAGER
Mr. K Rajendran served the aviation arm of the Indian Navy for over 17 years. He is an Associate Member Aeronautical Society of India (AMAeSI). He chose to pursue a career in sales after his tenure with Navy. Joined A.M. MOTORS® in the year 2006 went on to establish himself as a well known figure in the industry.